Boulders for landscaping make a statement. They're big, heavy, commanding. Sculptures are often made out of boulders because they are strong, durable and beautiful. That's why they make a great addition to your landscape.
Northern Utah homeowners love incorporating all types of landscape rock into their gardens. Rock is an undeniable mainstay of Intermountain West, where we get lots of sun and not much rain. Rocks are part of our landscape, and we embrace their strength and handsomeness.
While most people think of landscaping rock as beds of smaller stone, this is really only a part of what Utah Landscaping Rock has to offer.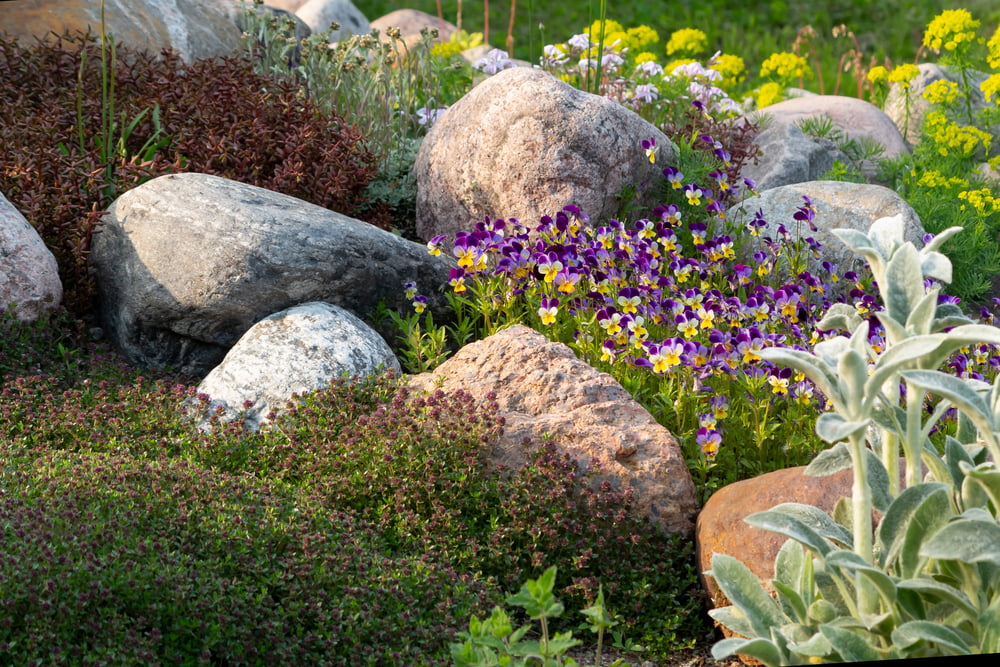 Boulders as a Design Element
Boulders for landscaping can be amazing focal points. If your front yard is bare — no trees, bushes or other landscape features — creating a design with a boulder as a focal point is a great idea.
A single boulder grouped with some native plants or shrubs and some ornamental features such as a birdbath or gazing ball looks grand. You can also group smaller boulders together to make an impact. Fill in the surrounding space with mulch or smaller landscaping rock.
You can get the look you want in a few hours, as opposed to the years it takes for plants to grow and mature.
What Color Boulder for Landscaping?
Did you know you can choose the color of the boulders you want as well? They're not all gray. You can get light-colored boulders, pink-toned boulders or one of dozens of shades of sand. You can even get multicolored boulders. Get a few different colors, or have someone move them to different spots on your property every few years to change up the look. Try doing that with your juniper tree!
One of the best parts about using boulders for landscaping is that they need zero upkeep. No watering, weeding, fertilizing or pruning necessary. You don't even need to clean them — the occasional rain takes care of that for you.
The Many Uses of Boulders
Boulders can be utilitarian as well. You can use them as borders or to build garden walls or retaining walls. These massive, heavy walls are amazingly adept at preventing soil erosion, helping to create level planting and seating areas, and serving as sturdy stairs.
If you're planning on building a water feature at your home, boulders are a great addition. They can help in creating waterfalls, ponds, pools and fountains.
Depend on Utah Landscaping Rock
When you're in the market for boulders for landscaping, contact the experts at Utah Landscaping Rock. We source all our boulders and rocks locally, and we can help you pick the right ones to fit your landscape design plan. And we deliver them as well, so you don't have to worry about how to transport them. Call today to find out more about our landscaping boulders.