In part one of this multi-part blog series, we went over some of the basics on how to property care for and maintain your landscape soil. Through a combination of choosing the right soil type and providing numerous areas of care, you can ensure your soil stays healthy and provides the proper support to several related parts of your garden or landscape.
At Utah Landscaping Rock, we're proud to offer a variety of topsoil selections and topsoil delivery services in addition to our landscaping rocks, boulders and related items. We're also happy to advise on numerous basic soil care and maintenance themes for any soil you choose, plus any plants that must interact with soil in specific ways. Part two of our series today will go over a few additional areas to ensure you keep in mind while tending to your landscape soil.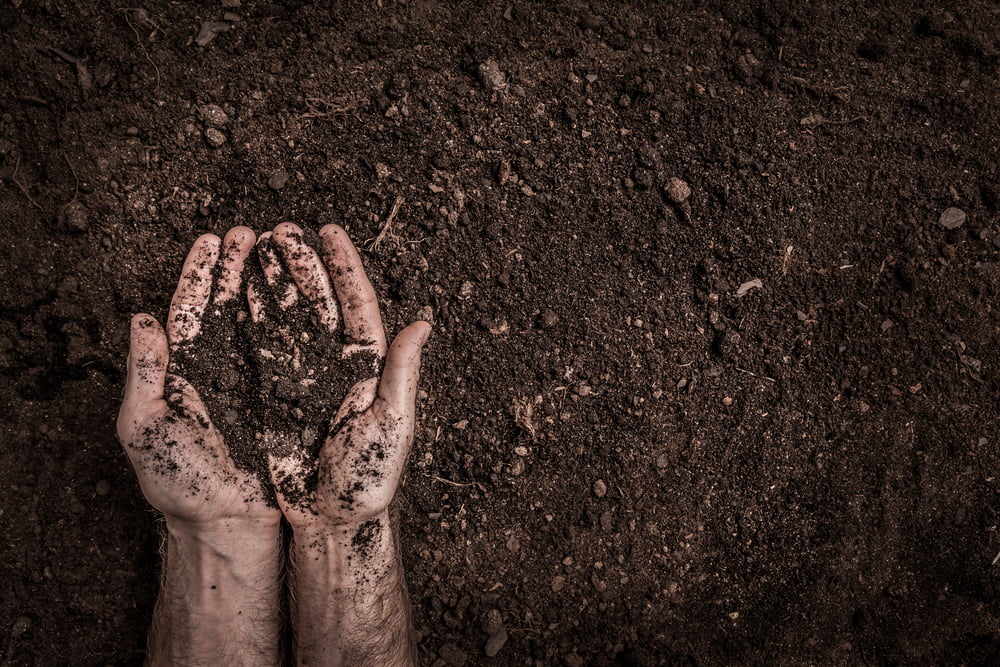 Maintaining Moisture
Most homeowners are well aware of the importance of water and moisture in several areas of the garden or landscape, and soil is no exception. Not only does water seep in through soil and supply various roots that require it to live and grow, it also protects soil against temperature extremes like the hot Utah summer.
There are several themes to hit when it comes to maintaining soil moisture. One of the most important, though, is mulching: There are several high-quality organic mulch products out there you can choose between to help keep soil protected and viable.
Air and Drainage Themes
An important related area when it comes to moisture is ensuring there's proper space and drainage for soil. One major theme here is limiting soil compaction: Compacted soil interrupts drainage and also may impact the soil's environment. It's important to aerate soil areas to help limit compaction risks.
Down similar lines, larger soil areas should utilize designated walking paths, especially between planting beds within them. Some landscapers choose raised plant beds to make this simpler, while others choose free-standing beds.
pH Level and Stability
Another major factor that plays a role in the quality of your soil is its pH level, which should generally sit between 6.5 and 6.8. There are numerous soil pH test meters you can purchase at your local home improvement store to test this level.
In cases where your soil is out of pH balance, it must be modified over several growing seasons. For acidic soils, powdered limestone is often used. For alkaline soils, one of the best approaches will be to incorporate naturally acidic materials into the soil, such as peat moss, oak leaves, sawdust or conifer needles.
For more on proper care for your soil, or to learn about any of our rocks, boulders or other landscaping services, speak to the staff at Utah Landscaping Rock today.